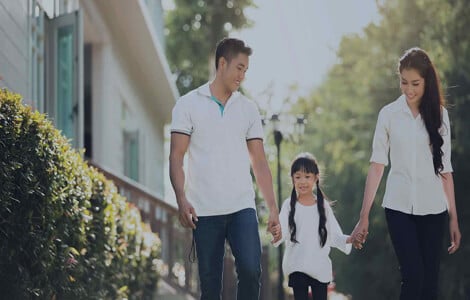 Calmarland Batangas

Master-planned communites designed to impress. Located in Padre Garcia, Lipa. The progressive city is the perfect location for a modern lifestyle. Whether you choose La Ciudad Real, Neviare or Sorrento, you will be absolutely awe-struck by the environments and facilities made accessible to you.

La Ciudad Real

Located in Brgy.Banaba, Pardre Garcia.
This upscale, themed residential development gets inspiration from modern-day Spanish architecture. Amenities and development features are carefully planned to compliment what the community has to offer. A self-sufficient community. The perfect blend of urban living and suburban environment. Open areas, fresh air, mountain views, trees and greenery. Experience the calm, relaxing country lifestyle amid the urban jungle.

Enjoy family functions in the club house which has a designated function room. The main entrance gate, guard house and perimeter fence keep your family safe from harm. A swimming pool and baketball court are at your disposal whenever the mood dictates it. Wide concrete roads and sidewalks allow you to comfortably navigate the development on foot or by car. Water, electricity and drainage are professionally designed and installed for your convenience and comfort.

Sorrento

Located in Brgy. Pinagkawitan, Lipa City.
Stylish and colorful. Italian-inspired living. Modern homes and open spaces. Modern dwellings for any Filipino to call home. Perfectly situated within reach of every important destination within the city. Experience luxury living, security, comfort and relaxation within the bustling city limits. You piece of paradise away from the humdrum city life. Everything you need a stones throw away.

Take advantage of the wide open recreational areas available. Run, play and enjoy some fun with your children or simply relax on the lawn with your partner. You can rest in the knowledge that your family is safely protected by the grand entrance gate, guard house and perimeter fencing. The interconnected water distribution system ensures that you will always have fresh, clean running water. Overhead power distribution lines ensure that your lights will always be on. This is truly the place the create your home.

Calmar Land now offers fully-furnished suites, ready to move in when you are. Low deposits required. Moving in packages are available at no additional fee. Move into your dream home with ease. Affordability is the key to happiness overall.

Calmarland Laguna

Escape the hustle and bustle of busy city life. Find your peaceful place in the developments and communites in Pila and the Bay. Your sanctuary, a place to call home.

Calmar Bay Homes

Located in Brgy. San Isidro, Bay Laguna.
The quiet location in Bay, Laguna provides the perfect escape from the hustle and bustle of Metro Manilla. Unwind in peace after a long day in the place you can call home with a smile of satisfaction.

Enjoy amenities that are designed to make your home your sanctuary.


Pavillion
Entrance gate and guard house
Perimeter fence
Dipping pool for those warm summer day relaxation sessions
Gazebo
Wide concrete roads and sidewalks
Interconnected water distribution system
Overhead power distribution lines
Underground drainage system

Istana Lovina

Located in Brgy. Puypuy, Bay Laguna.
Wake to the views of Mount Makiling each morning. Revel in the wonders of the warm springs and water that flow into your own personal plunge pool. This is your private paradise, the place you get to call home and the sanctuary you escape to every day. This is Istana Lovina.

Available amenities that make life more pleasant for all.


Pavilion
Entrance gate, guard house and perimeter fencing
Landscpad properties
Dipping Pool
Gazebo
Wide concrete roads and sidewalks
Interconnected water distribution system
Overhead power distribution lines
Underground drainage system

Tierra Verde

Located in Brgy. Bagong Pook, Pila Laguna.
A home away from the hustle and bustle of the busy city life yet close enough the the Metro to enjoy ease of access whenever required. Situated only a few hours from the center of Manila. Enjoy your peaceful haven seemingly miles from the nearest city, however, it is much closer than you think. Enjoy the peace and tranquility while keeping in touch with what's hop and happening in the city.

The amenities are an added bonus that make this community development one that screams "Home!"


Pavilion
Grand entrance gate, guard house and perimeter fence
Landscaped grounds
Wide open recreational areas
Basketball court
Wide concrete roads and sidewalks
Underground drainage system
Overhead power distribution lines
Interconnected water distribution system

Calmarland Quezon

Find the home that suits your lifestyle. Experience Lucena, Tayabas and Lucban, explore and enjoy.

Brentwood

Located in Brgy. Mayhay, Pagbilao, Quezon.
American inspiration is vividly evident in these homes. Secure, comfortable and serence surroundings abound. Manicured gardens and parks and open spaces provide so much place for you to enjoy the outdoors with your family or quiet your mind at the end of a long day. Small town charm meets modern living. Convenience is part of the planning. Everything you need right on your doorstep.

Amenities make Brentwood the perfect home for your family. Be greeted by the architectural brilliance of the awe-inspiring pavilion as you enter the development. Top-notch security is enforced by the presence of guards at the gate house 24 hours a day. Security is further enhanced by the perimeter fence that keeps you safely tucked away inside. Wide concrete roads and sidewalks allow for easy navigation whether by car or on foot. The drainage, electrical and water distribution system is ahead of its time and the perfect solution for a private community of this nature.